Department of Emergency Management
The Department of Emergency Management (DEM) provides planning, preparedness, training, business continuity services and management for all potential hazards to the Cal Poly campus.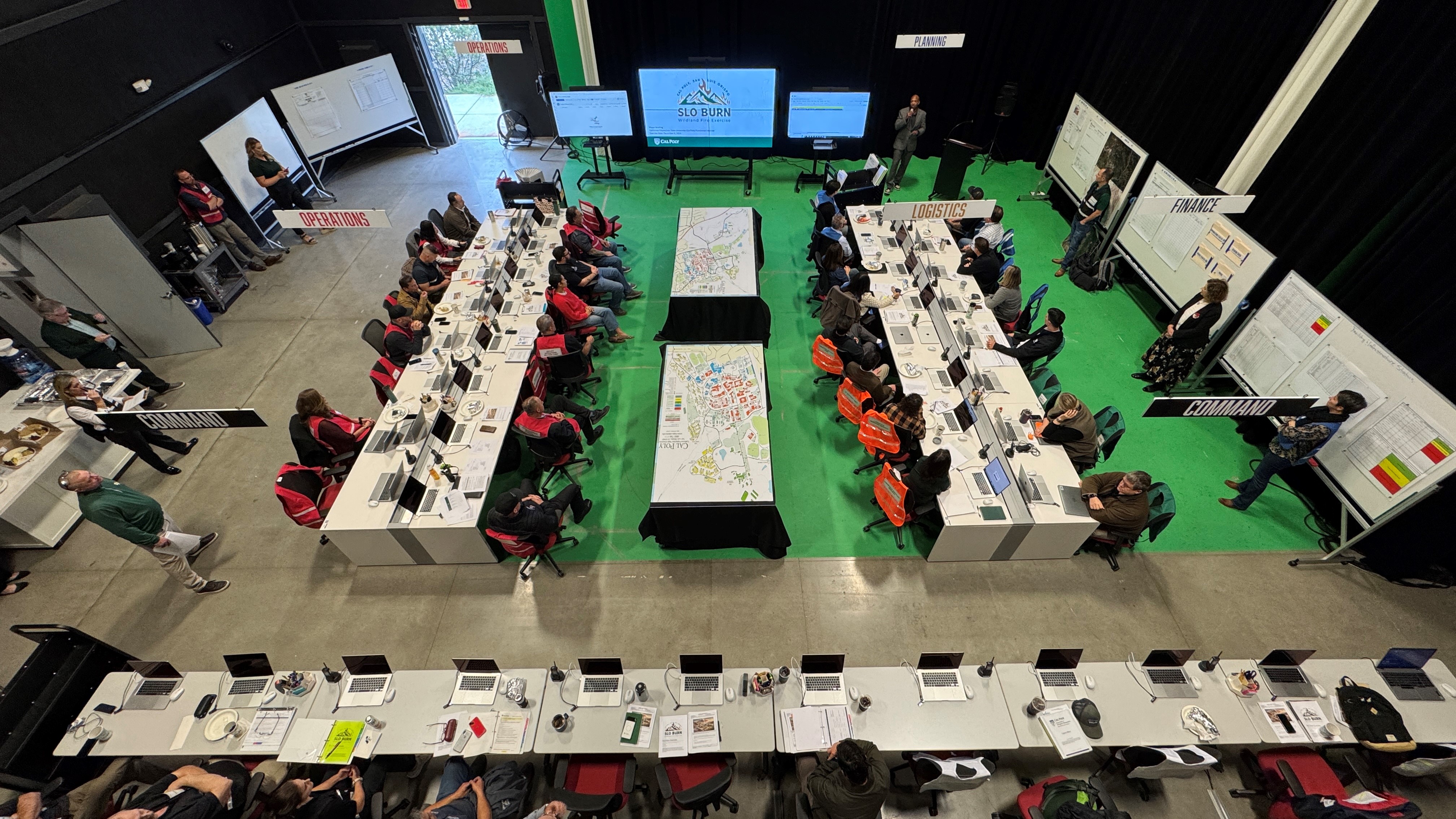 Alongside developing and maintaining campus-wide emergency management programs for potential campus hazards, DEM manages the Emergency Operations Center (EOC). The EOC is a collaborative coordination system through which recommendations and frameworks are developed and presented to Cal Poly President Jeffrey D. Armstrong and his cabinet.