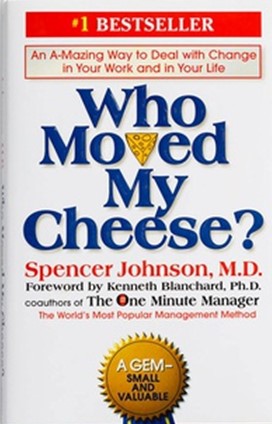 Who Moved My Cheese? [Book Circle]
By Spencer Johnson, M.D.
Physician and author, Dr. Johnson's timeless business classic, Who Moved My Cheese? uses a simple parable to reveal profound truths about dealing with change so that you can enjoy less stress and more success in your work and in your life. The book is filled with insights designed to help readers manage change quickly and achieve personal success and happiness. Join us as we reflect on how we relate to the allegorical characters of this fable who are moved by instincts, sentiments, and emotions we are all too familiar with. We will have an opportunity to explore how we would apply the lessons of this metaphor and use this quick read as a launching pad to share best practices on how to prevail in these changing times.
Please select Register to see all session dates.
Contact: Dani Gaeta, Employee and Organization Development, 805-756-7478, learnandgrow@calpoly.edu
Date and Time: October 03 - October 24 | 02:00 PM - 03:00 PM
Location: Zoom
Return to Course List