Cal Poly Master Plan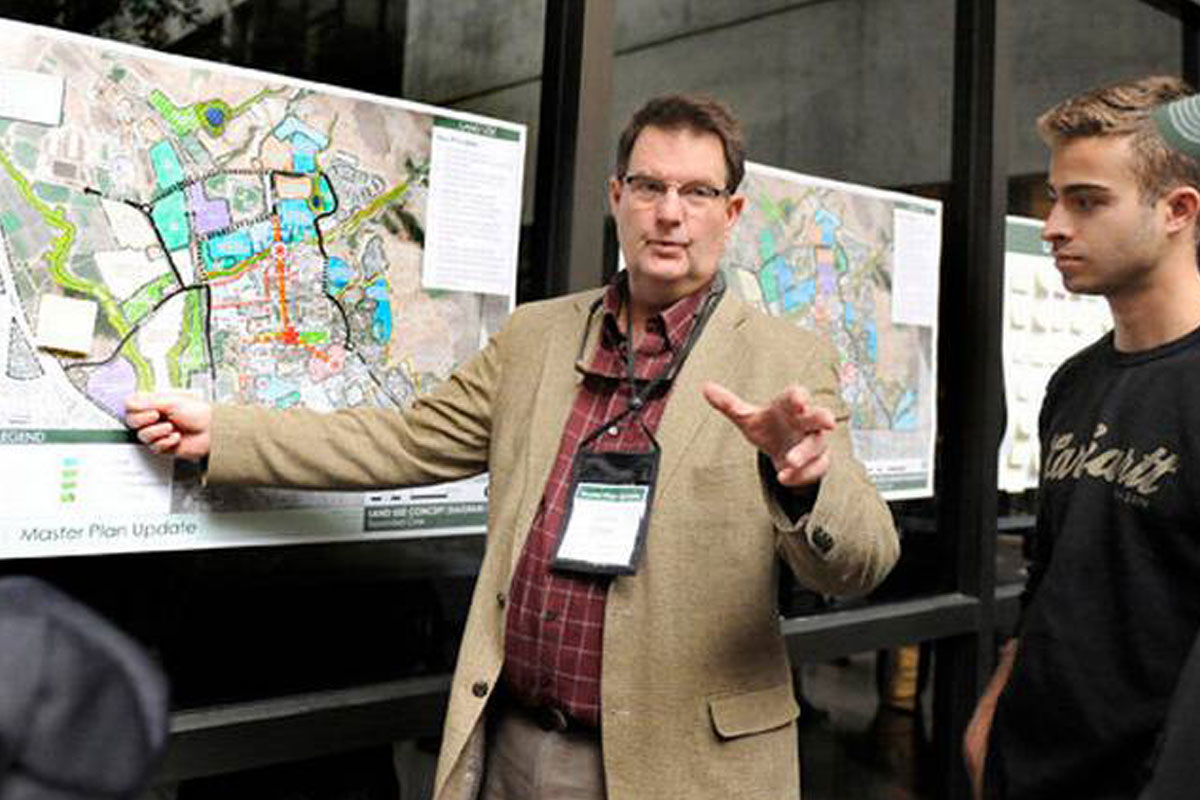 In 2020, Cal Poly completed a new Campus Master Plan, envisioning the buildings and facilities needed to support the ever-evolving academic mission and enrollment growth through 2035. Much of the plan is focused on developing additional student and workforce housing, which will reduce regional traffic congestion, improve air quality, and reduce carbon emissions from commuting. Research shows that housing all first and second year students should significantly increase student success, retention, and graduation rates. New academic and support facilities, and enhanced outdoor spaces will accommodate a future enrollment of 25,000.
Sustainability is a guiding principle of the Master Plan. Smart growth measures include high density infill development, protection of important environmental resources such as prime agricultural land and open space, protective buffers around creeks, and continuing the transition to a pedestrian and bicycle friendly campus core. New facilities and campus infrastructure must be environmentally responsible, energy and water efficient, and showcase advancements in sustainable technologies.
Utility Master Plan
To support the enrollment growth and new facilities envisioned by the Master Plan, Cal Poly completed its first comprehensive Utility Master Planning in 2020. Like a small city, Cal Poly manages utility infrastructure systems for electricity, natural gas, district heating and cooling, water, sewer, storm water, and telecommunications. These systems were evaluated to ensure adequate capacity to support Master Plan development in a sustainable manner – considering issues like efficiency, carbon emissions, life cycle cost, and climate resilience. The plan identified some $550,000,000 in utility infrastructure needs to support full build-out of the 2035 Campus Master Plan, and adopts innovative electrification and heat recovery technologies to meet future loads in a low-carbon manner.