What goes where?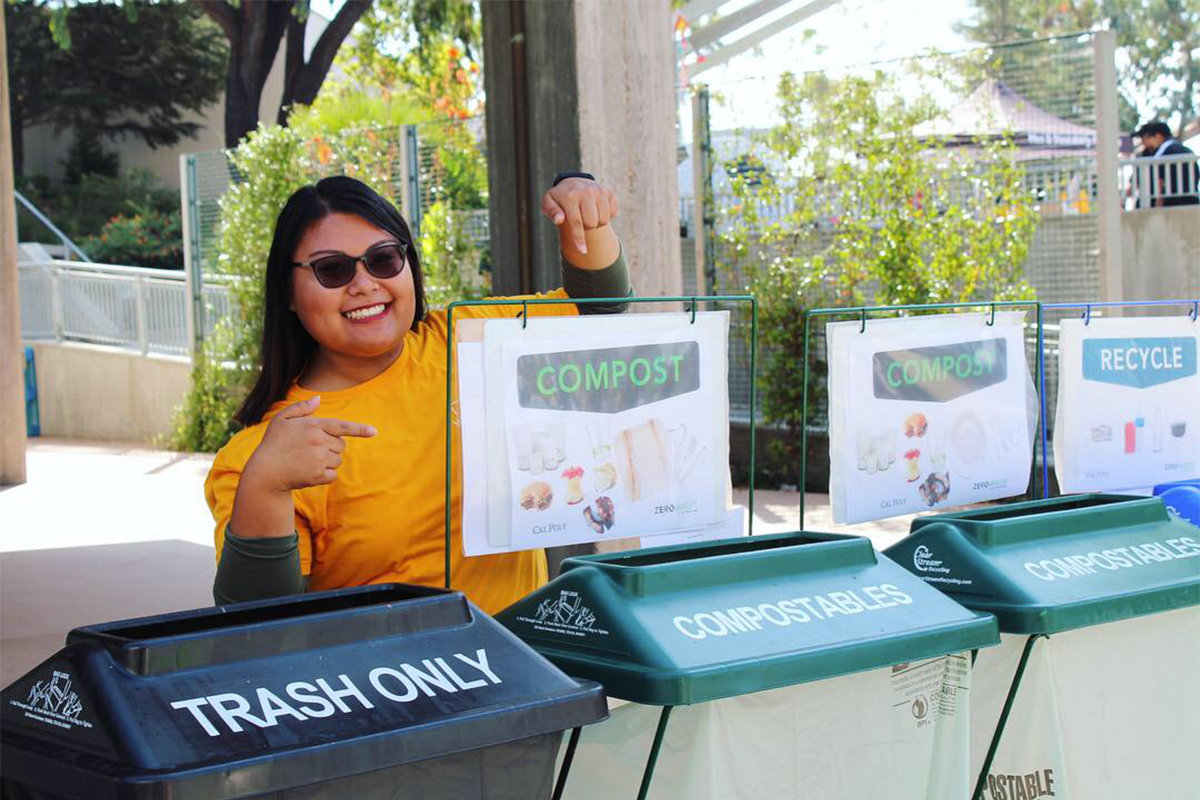 Educating our community on how and where to properly dispose of different types of waste is critical to moving towards Zero Waste at Cal Poly. Follow the steps below when you are throwing something away.
First, ask yourself if it can be reused.
Many items can be reused or repurposed instead of being thrown away. For example, refill your drink cup next time you are thirsty or save that Subway bag for the next time you get a sandwich!
Then, if you must throw it away, ask yourself:
Is it compost?

ONLY food scraps are acceptable
NO food soiled paper or "compostable" plastics

Is it recyclable?

Cardboard
Paper
Metal and aluminum cans and pans
Glass bottles and jars

Is it trash?

Coffee cups
Chip bags
Plastic bags and wrap
Plastic containers
Plastic utensils
Food-soiled paper
Candy wrappers
Styrofoam
For a more comprehensive list of what is recyclable at Cal Poly and throughout SLO County, visit the Integrated Waste Management Authority (IWMA) website.