Zero Waste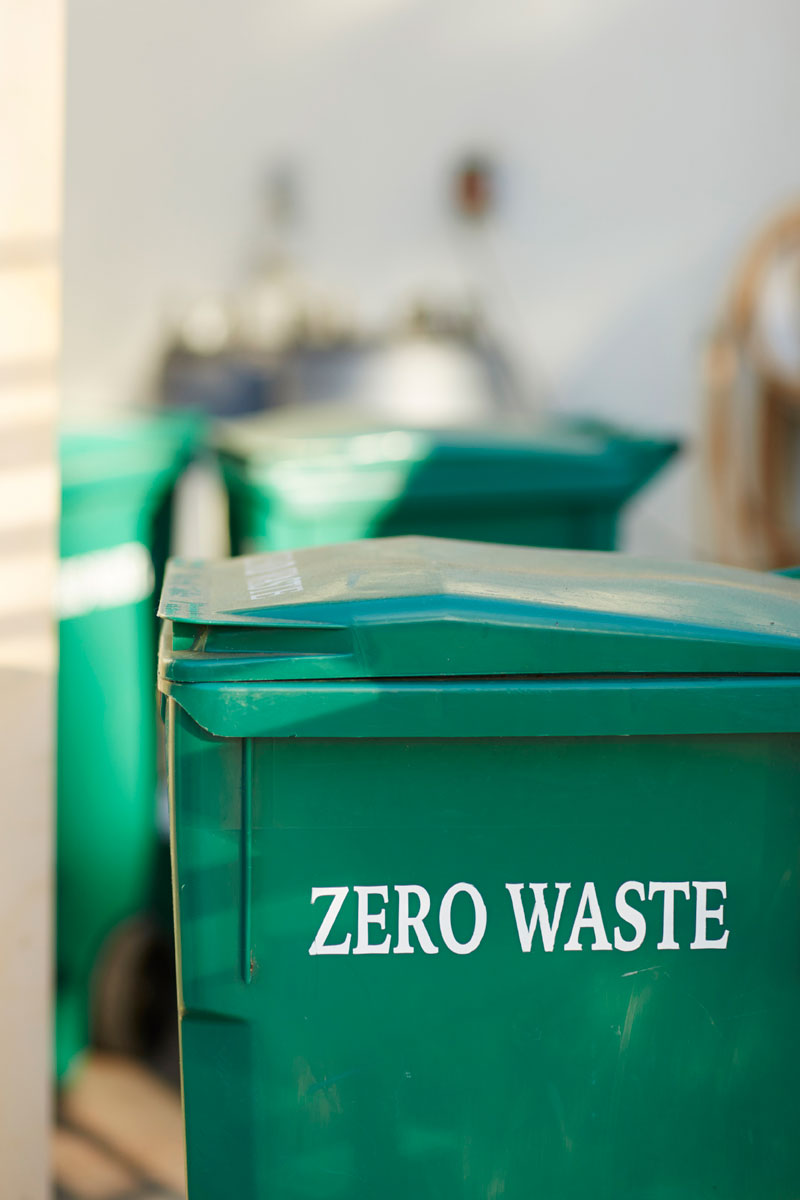 As per CSU sustainability policy, Cal Poly must reduce per-capita landfill disposal 80 percent by the year 2020, then continue toward zero waste. In 2016 and 2017, Cal Poly achieved 90 percent and 86 percent diversion from landfill for all waste produced on campus, including traditional recycling of cardboard, paper, bottles and cans, construction and demolition debris, scrap metal, surplus equipment, and collection of food scraps, yard waste, and animal manure for composting.
What is Zero Waste and how do we achieve it?
The concept of Zero Waste seems simple enough: not producing any waste. But even in our everyday lives, Zero Waste requires redesigning products and processes in order to eliminate waste before it happens. People often think that recycling is the first step to a Zero Waste lifestyle, when in fact, it is the last step before landfill. Follow the Zero Waste hierarchy of Redesign, Refuse, Reduce, Reuse, and Recycle/Compost.