Green Campus Current Projects
To learn about Green Campus' annual impact, view their End of Year reports here:
Green Campus Team member positions require a two year commitment from each student and are paid student assistant positions through the Facilities Management and Development department. To learn more about upcoming hiring opportunities, please email greencampus@calpoly.edu or to learn more about current team members visit their staff bios.
Past Projects
Annual Diversion and Conservation Challenge (ACDC)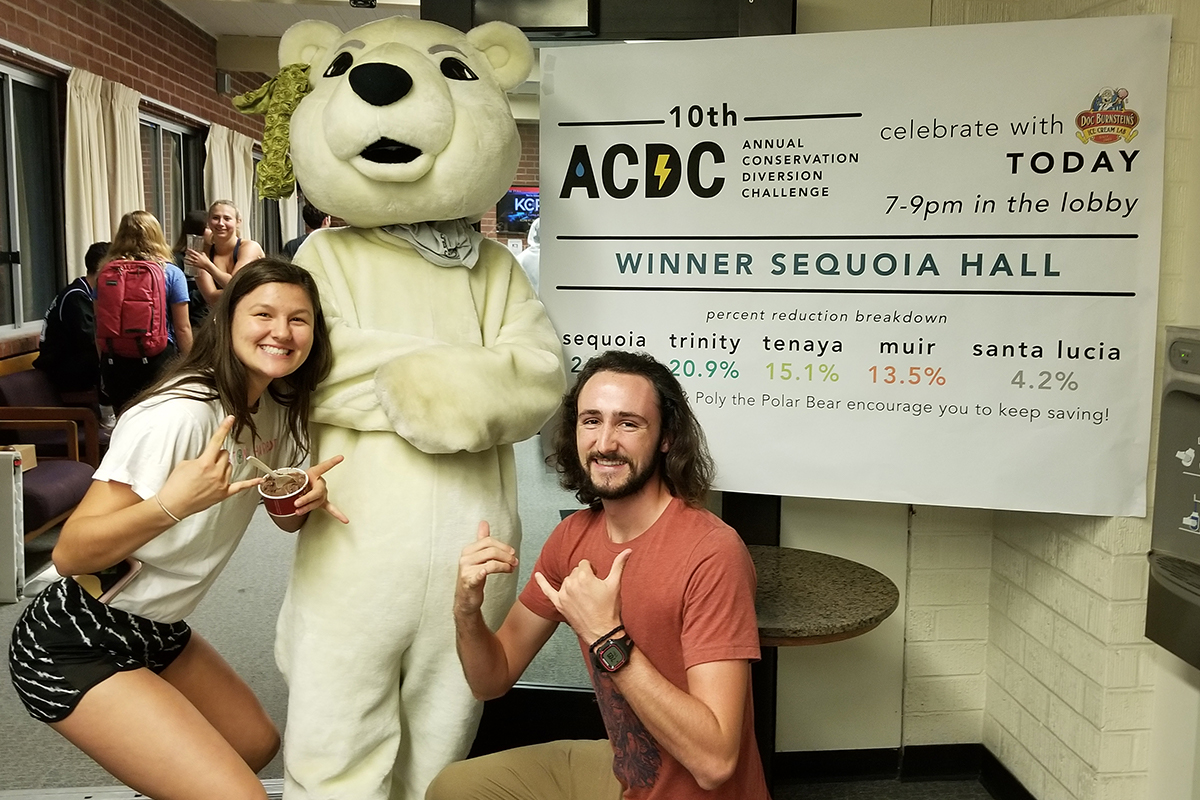 Green Campus teamed up with University Housing, Inter Housing Council, Associated Students (ASI), and Residential Life to host the Annual Diversion and Conservation Challenge (ACDC) from January 31 to February 20, 2022. ACDC pit residents of the five Red Brick Buildings against each other to reduce the most heating and electricity in their buildings. Heating and electricity was tracked below using a live dashboard. The winning hall, the hall that reduced the most electricity and heat, received a visit and free goodies from a local dessert truck.
In 2017, ACDC water and energy use reductions saved University Housing over $2,000 in utilities expenditures and resulted in savings that continued throughout the academic year suggesting that the competition results in long term behavior changes for residents. Not living in the Red Bricks but still want to learn more? Keep an eye out for the upcoming FLOW Challenge, which has extended the competition to all first-year dorms. For more information about upcoming events, follow Green Campus on Instagram to receive the latest updates and get involved!
Recyclemania
In 2017 the team competed in RecycleMania, a national competition to divert waste from landfill. Waste reduction events included Smash-Yo-Trash (a Super Smash Brothers recycling event), Zero Waste trainings, a clothing swap event, and a waste audit.
Student Sustainability Leadership Summits and Retreats
To build alliances with and empower student club leaders, the Green Campus team hosted an event during fall quarter to unite the student sustainability community and springboard efforts for the year ahead. Over 50 student leaders participated in the 2018 summit, covering topics of organizational leadership, team retention, time management, effective communication, campaign planning, and creating inclusive spaces. Participants set goals for their clubs and presented their plans to a group of over fifteen staff and faculty stakeholders. This event won a Best Practice award at the California Higher Education Sustainability Conference and led to creation of a Succession Planning Retreat each spring.
Green Living Certified Programs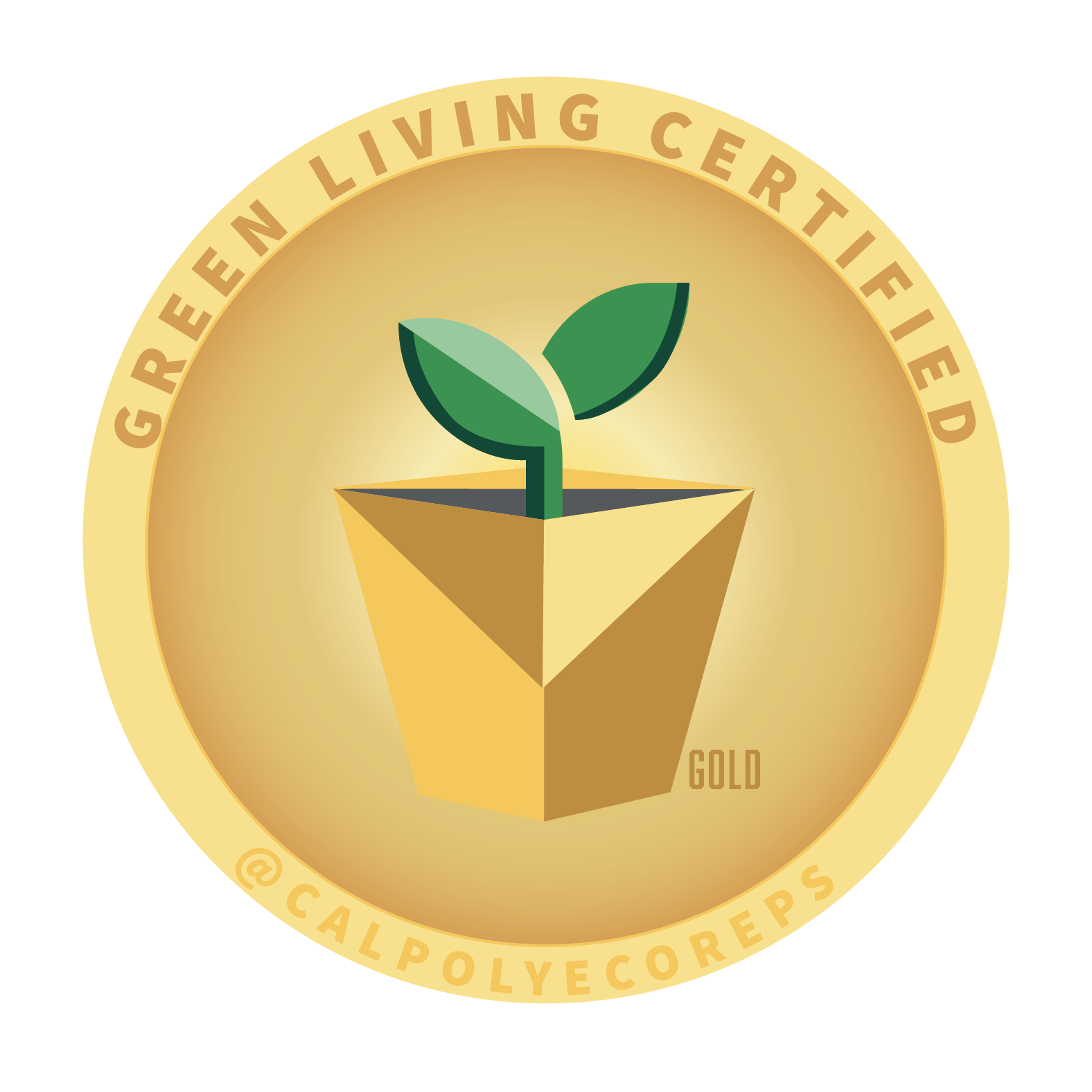 Through the Green Living Certified program, Eco Reps provided sustainable consultations to on-campus residents to educate and empower the Cal Poly community to live more consciously; in turn, reducing Cal Poly's energy, water, and waste. The goal of the Green Living Certification was threefold: to serve as a mechanism to continue increasing sustainability awareness, to bring together already sustainable minded students, and to bring new students into the community.