Eco Reps and Green Room Programs
Eco Reps Team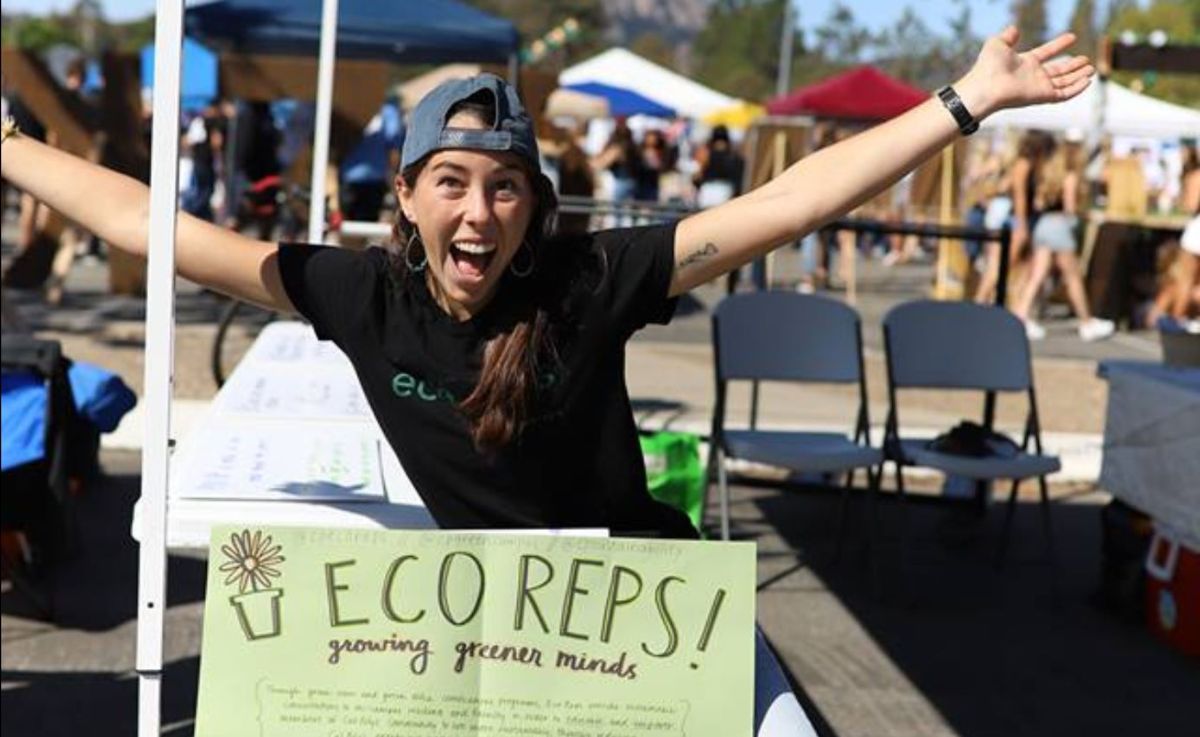 Eco Reps are a group of students committed to creating a culture of environmental stewardship on campus at Cal Poly. Managed by the Green Campus Team within Facilities, Eco-Reps exemplify the "learn by doing" motto and play a direct role in Cal Poly's advancement to a fully sustainable future. Becoming an Eco-Rep will equip you with knowledge and skills to tackle environmental issues through tangible action and outreach.
Join Eco Reps to grow into a sustainable leader on campus, meet new people, and build professional skills. We are always looking for new students, if you are interested, please email greencampus@calpoly.edu.
Green Living Guide
Are you interested in living a more sustainable life but aren't quite sure steps you can take? Make sure to check out the Green Living Guide, it is geared towards students living on and off campus and provides straight forward tips for living a little lighter on the planet.
Green Living Certified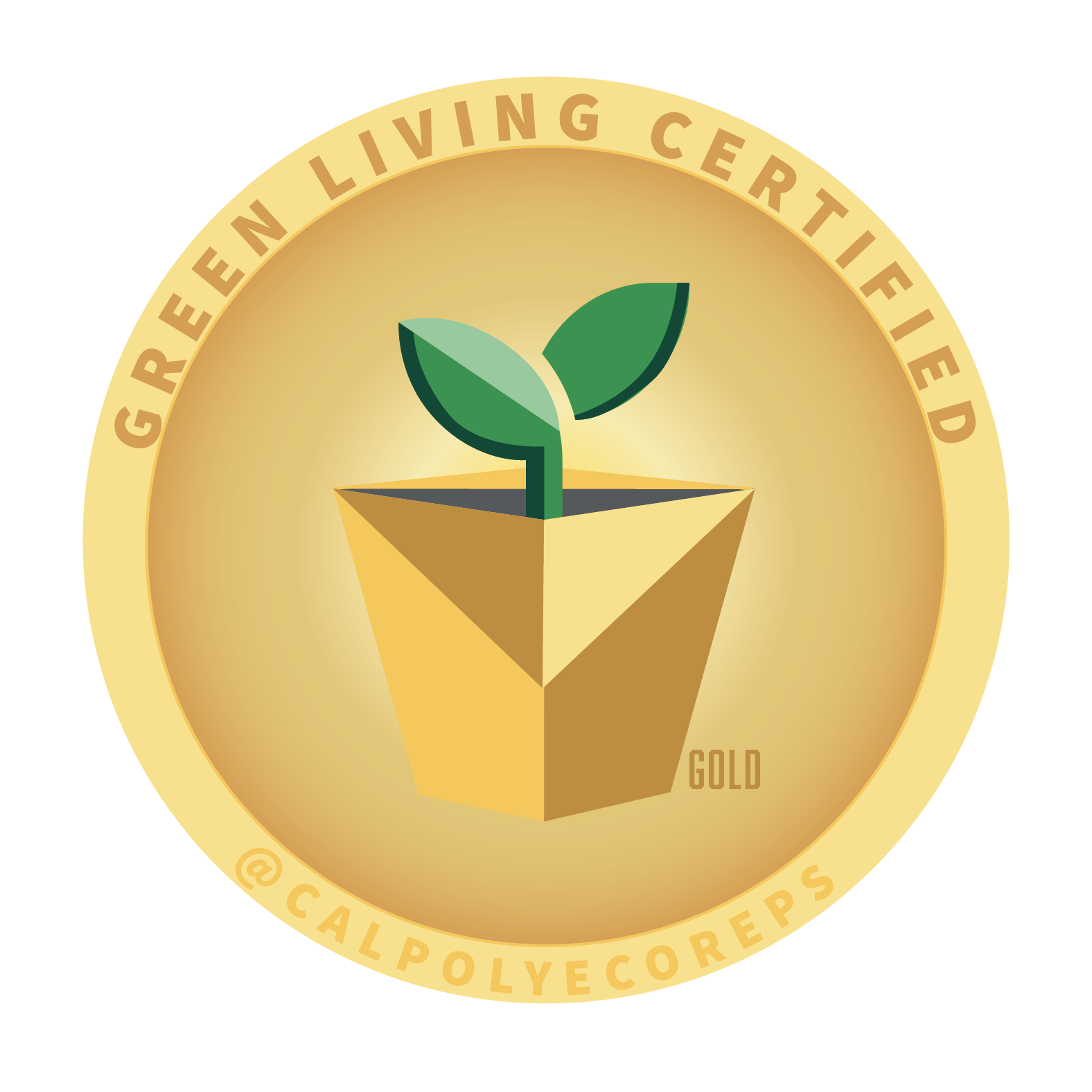 Through the Green Living Certified program, Eco Reps provide sustainable consultations to on-campus residents to educate and empower the Cal Poly community to live more consciously in turn reducing Cal Polys energy, water, and waste. The goal of the Green Living Certification is threefold: to serve as a mechanism to continue increasing sustainability awareness, to bring together already sustainable minded students, and to bring new students into the community. To certify your apartment, office, or building please complete this interest form and an Eco Rep will contact you to schedule your consultation.