Welcome to Transportation & Parking Services
Fall Quarter 2019
Monday 23rd of September 2019 02:05:06 AM
License Plate Recognition (LPR) is coming soon.
Your License Plate Will Become Your Permit with New License Plate Recognition Software. Details can be found on our information page.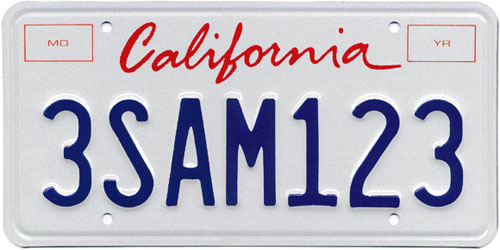 This is your new permit.
Parking Permit Pay Station Changes
Beginning September 10, 2019
With License Plate Recognition coming on board, the way our Pay Stations sell permits have changed. Daily & Weekly commuter permits will only be sold at the Highland entrance, H1 & K1 Parking lots.
Use the H1 & K1 map to find your parking location. These permits will only be valid in the H1 & K1 lots from 7am to 5pm. Valid in other areas after 5pm, see Rules & Regulation for complete details.
Welcome Back!
Transportation & Parking Services would like to welcome all Mustangs back to campus.