Campus Pay Stations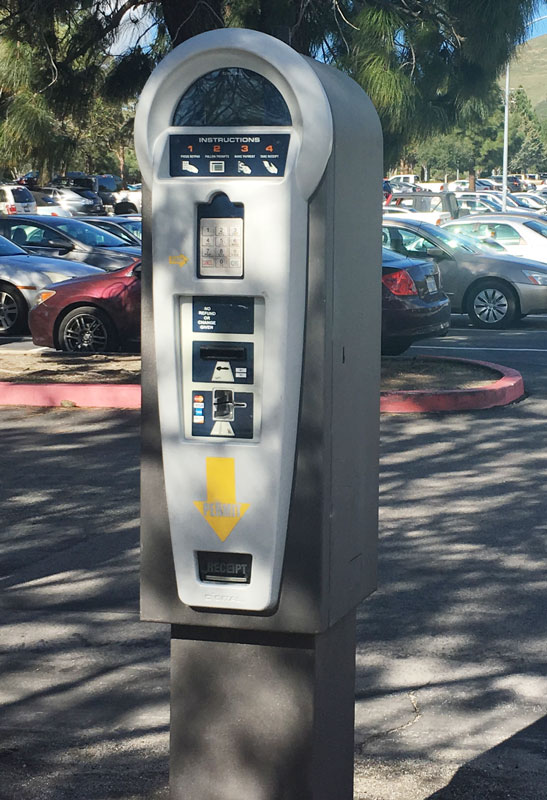 Starting in August 2018 your vehicles license plate will be required to purchase a parking permit.
For your convenience, parking pay stations have been placed in many of the lots on campus. For the locations of all Cal Poly parking pay stations, see the Parking Pay Station Map. Pay stations may offer different permit types and rates based on their locations and use of the lots nearby.
Note: Pay stations accept ($1) one dollar bills, ($5) five dollar bills, and credit/debit cards. (MC, Visa, AMEX, and Discover). No change given at pay stations.
Drive-Through
California Blvd.
Highland Dr.
PAC Loop
Park & Pay