Zipcar at Cal Poly
Fast, Convenient, Affordable and Environmentally friendly.
Life without a car just got easier!
Zipcar provides a self-service, on-demand car sharing program at Cal Poly. To use it, simply register as a member, reserve a car online or by phone, use your Zipcard to unlock the vehicle, and drive away. Return the car to the same location where you picked it up.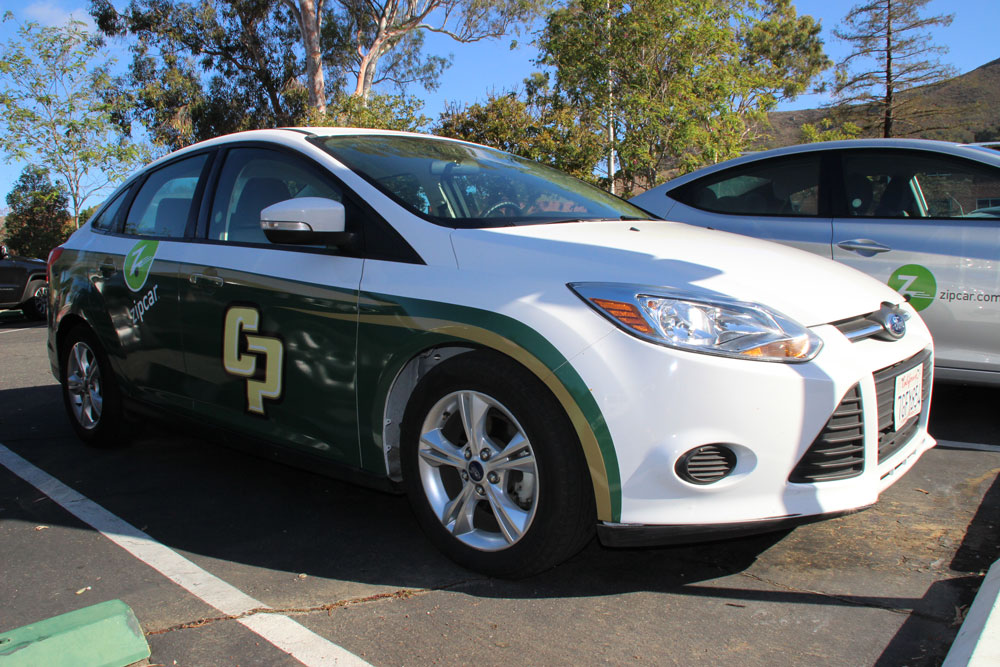 Access Zipcars 24/7
Discounted hourly rates for Cal Poly faculty, staff, and students age 18 and older
As low as $7.50 per hour (gas, insurance, maintenance and 180 miles per day included)
Pay only $15 a year, with no application fee
Access to Zipcars nationwide, even at 18 years old
This program is intended for personal and business travel needs for Cal Poly staff, faculty and students. A department business Zipcar account may not be used for personal travel.