Community Outreach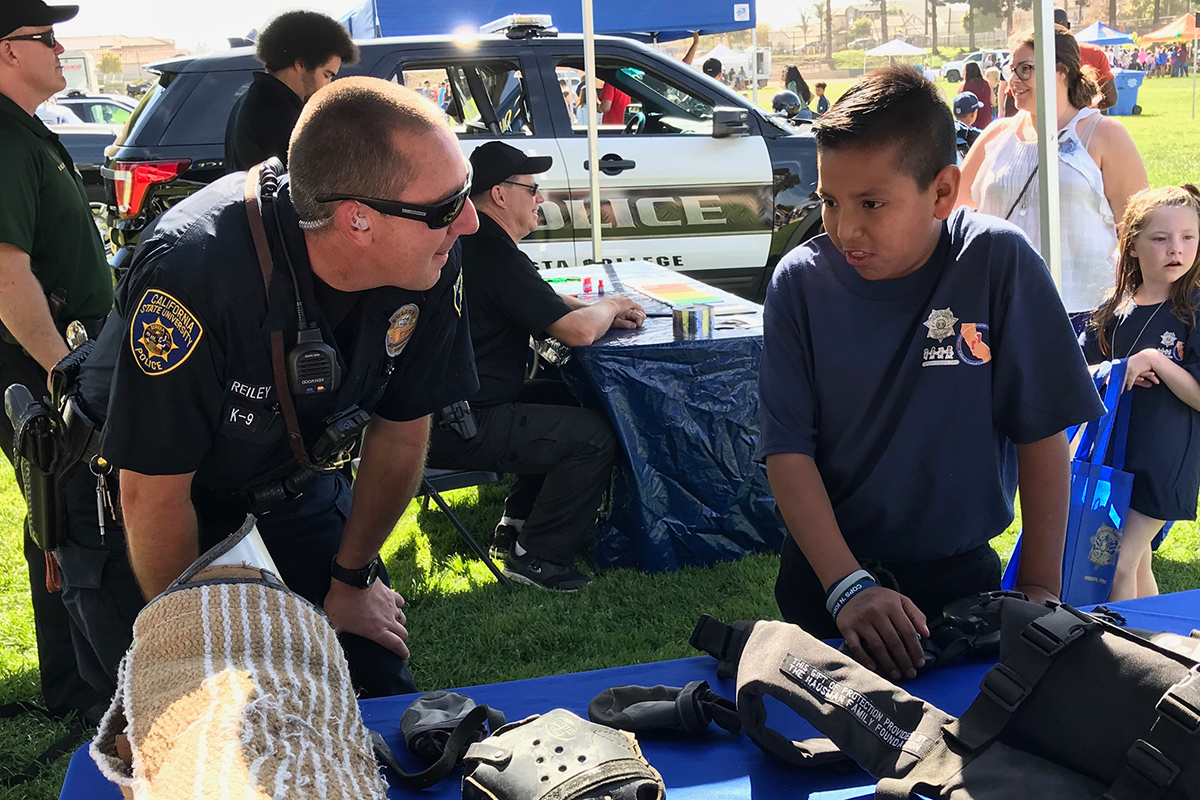 The Community Outreach and Crime Prevention division of the Cal Poly Police Department is here to build relationships and engage the community in various non-traditional activities intended to increase safety and reduce criminal activity on and around campus.
Orientation
Police officers and staff of the Cal Poly Police Department are involved in the orientation of prospective students, new students, transfer students, parents of students, and new faculty and staff through participation in events such as Week of Welcome (WOW) and Student Life Orientation (SLO Days). Officers and staff also provide presentations on a wide range of topics, including personal safety and crime prevention to a variety of groups including Residential Life and Education.
Interviews or Guest Lectures
The members of the Community Outreach and Crime Prevention division participate in academic classes and class assignments through interviews or guest lectures on a variety of topics, including: crime, history of law enforcement, law enforcement in the modern era, fraud, identity theft, personal safety, computer-related crime, and alcohol and drug abuse.
The department also partners with the San Luis Obispo Superior Court to offer a Bicycle/Skateboard Diversion class for minor traffic offenses.
Interactive Programs
Many interactive programs using lecture and hands-on activities such as the vision-impaired "Beer Goggles" are available.
For further information on these and other educational opportunities including speaking engagements on any topic within our profession, please contact our Community Outreach and Crime Prevention division at 805-756-2323.