Police Bicycle Patrol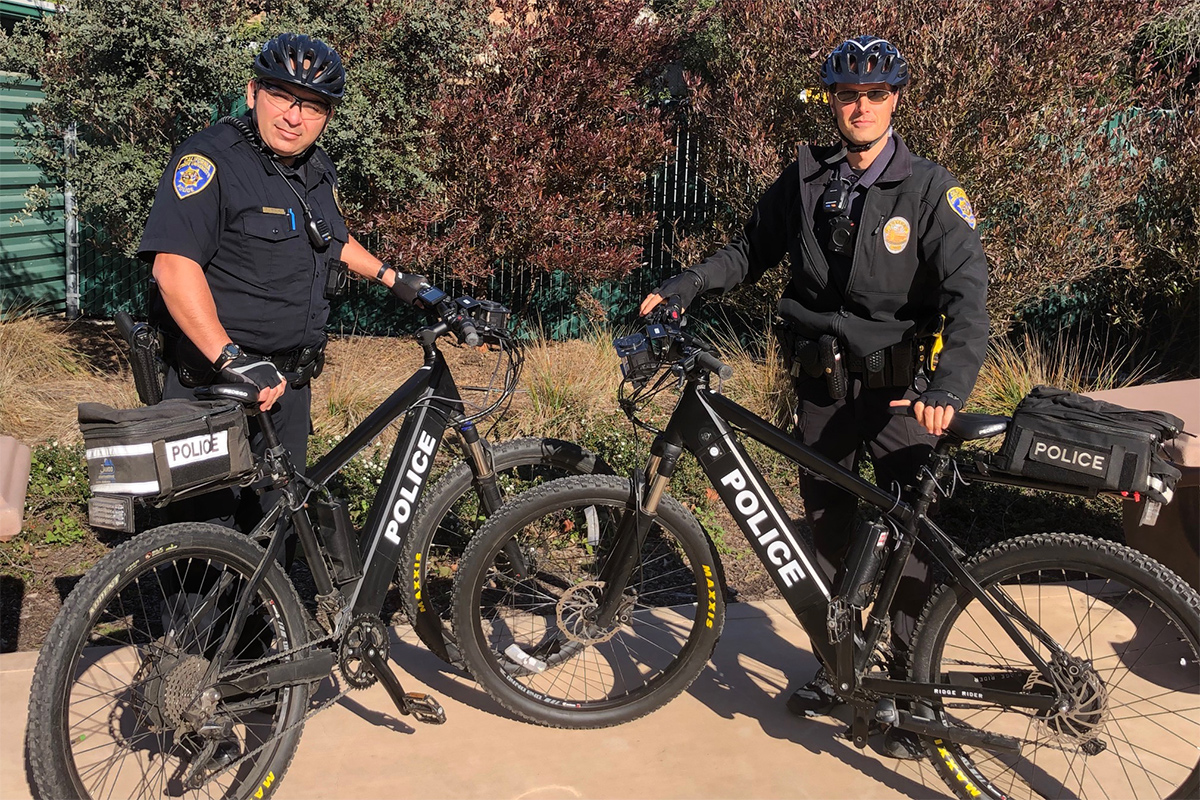 The University Police Bicycle Patrol started in 1993 and has proven to be an excellent method of policing the campus. The bicycle patrol is a cost effective way to conduct policing. The department bikes are adapted specifically for patrol operations.
There are many benefits associated with bicycle patrols.
Effective in highly populated areas
Less expensive than vehicles
Allows more informal interactions between officer and citizen
Attracts children which creates a learning opportunity for safe riding discussions
Access to areas that a car cannot go, such as trails, dorm grounds, inner campus areas, and some alley accesses onto and off campus
The mobility of the bicycles enables officers to patrol areas more frequently and to move silently in and out of any area.
Bike patrols can move through areas of congestion with relative ease compared to police cruisers.
Violators on bicycles can be easily pursued regardless of the route they may take.
Ability to actively patrol Poly Canyon
Contact with the community increases with the bicycling officers being more approachable than those in automobiles.
A bicycle also has access to areas that a car doesn't, such as trails, side yards and alleys. This broadens our patrol abilities especially when it comes to pursuing suspects who are on foot. A bicycle is also less obtrusive and more low-key then a patrol car. This allows an Officer to approach a situation without being observed and without as great an interruption in "normal" activity then a car.
Bicycle Patrol also works with the Crime Prevention Unit in presenting Bike Safety Education. A bicycle diversion class is offered to those who have received traffic citations while riding their bicycle. We also coordinate with the San Luis Obispo Bicycle Coalition to offer more extensive bicycle safety skills.
If you are interested in a presentation or want more information regarding bicycle programs contact UPD at 805-756-2281.