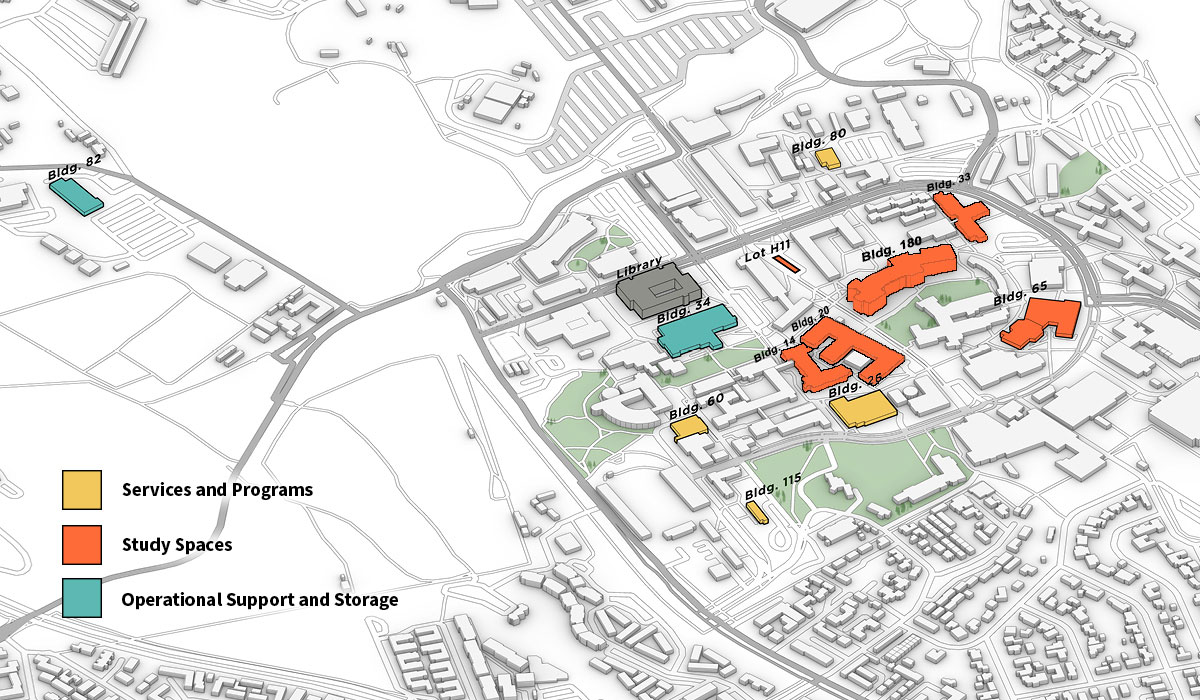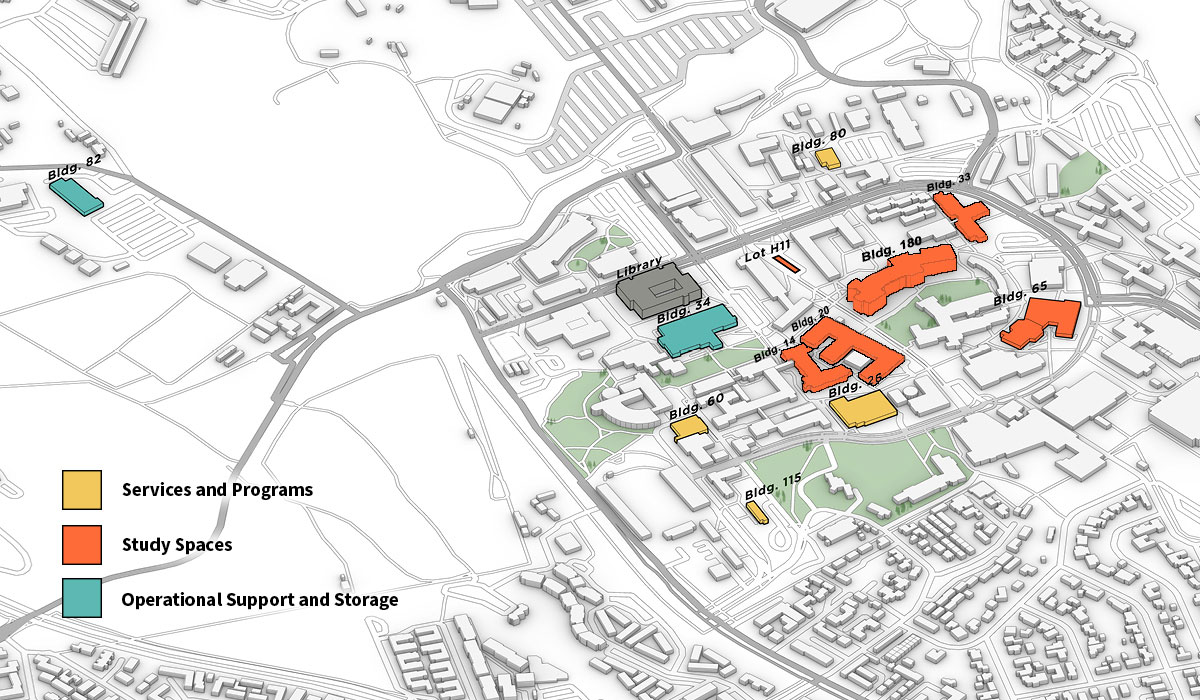 Temporary Locations for Kennedy Library Transformation Project
Cal Poly is excited to build new connections with the library transformation project. Students, faculty and staff will have the opportunity to connect in new temporary locations during renovation and, when the renovation is complete, interact in an environment that will transform their library experience. The building is scheduled to close for renovation summer 2023, with the opening of the renovated building slated for fall 2025.
Your New Study Connection
There will be one temporary structure for student study in parking lot C7 at the corner of California Boulevard and North Perimeter Road, located not far from the library. Chandler and San Luis Lounges in the University Union will also serve as designated student study spaces.
A second location for another temporary student study structure is in progress, with the location to be announced soon.
Your New Library Services and Programs Connection
Library services will continue during the renovation and will be centrally located in the newly renovated Crandall Gym (Bldg. 60, Room 100). These services include Interlibrary Loan pick-up, course reserves, the digital projects lab, the research help desk and Cal Poly Print and Copy.
The Writing and Learning Initiatives Office, Ombuds office and Special Collections and Archives services will be available in Graphic Arts (Bldg. 26, Rooms 109, 110G, 110F, 111, 116A, 116C, 110A, 112, 113 and 114). The Center for Teaching, Learning and Technology, Academic Innovations and Programs, and library administration, faculty and staff offices will be in Chase Hall (Bldg. 115, first and second floors).
Locations for Graduate Student Study space and Honors Programs space are in progress and will be announced soon.
The Cal Poly Library Operational Support and Storage Connection
General Collections back of house operational support will be at the Cal Poly Corporation Warehouse (Bldg. 82, Rooms 100, 102, 102A and 101D). Most Special Collections and Archives collections will be stored in Dexter (Bldg. 34).
Temporary Locations

| | |
| --- | --- |
| Library Function | Building |
| Services and Programs | 60, 26, 115 |
| Study Spaces | Lot C7, 65 |
| Operational Support & Storage | 34 |