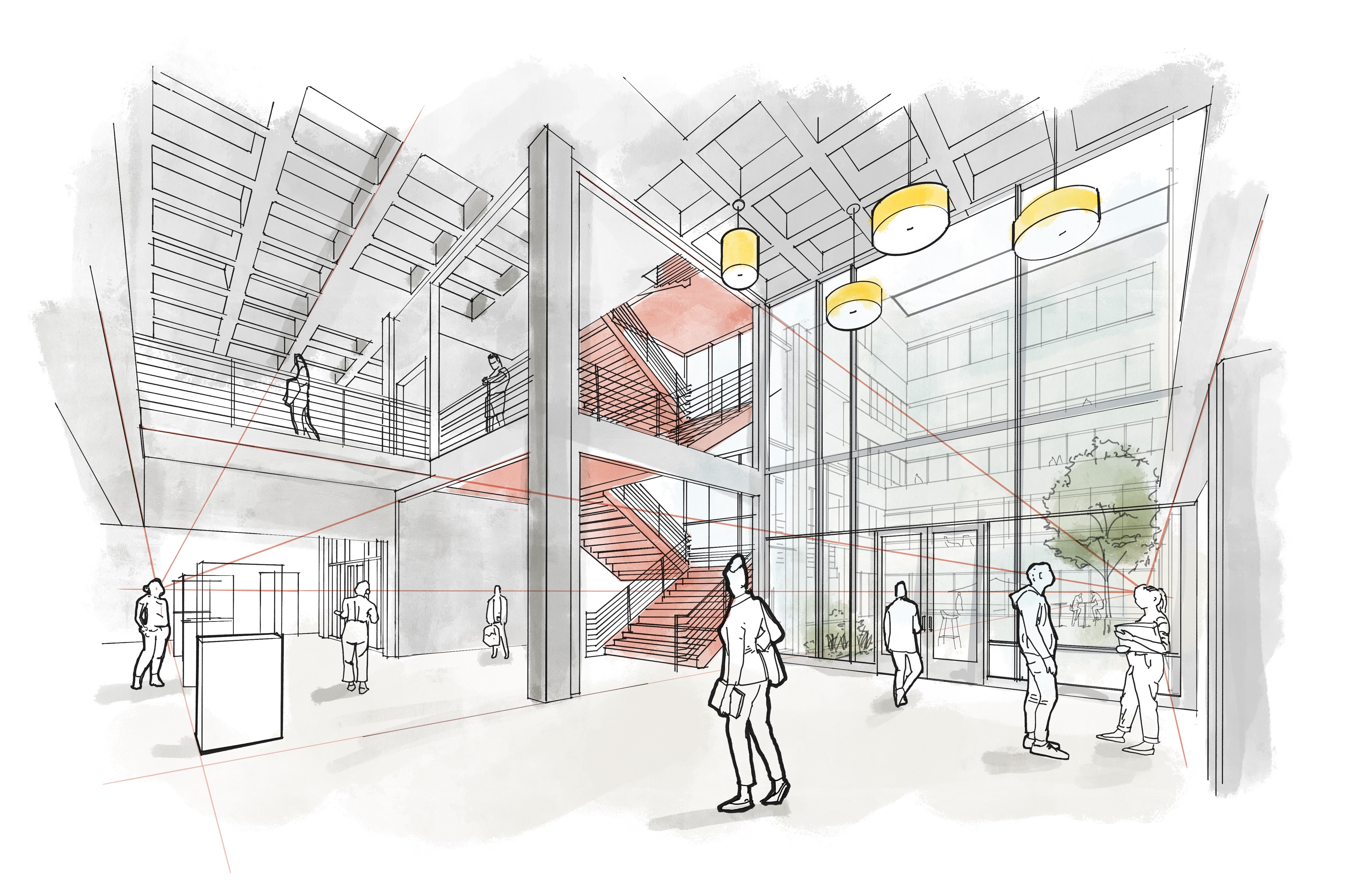 Kennedy Library Renovation
Project Summary:

This much anticipated renovation to the Robert E. Kennedy Library features an energy efficient and sustainable design and accommodates programmatic needs. The upgrade will provide new, improved and efficient student study spaces and more. During the renovation, library services, programs and study spaces will be in temporary locations.

Stage of Development:

Construction



Location:

Building 35

Project Budget:

$77 million

Timeline:

Planning: Work Complete
Request For Proposal/Request For Application: Work Complete
Design: February 2022 - June 2023
Guaranteed Maximum Price: December 2022 - April 2023
Phased move out: Building closed to the public beginning Friday, June 16, 2023 at 5:00 p.m.
Construction: Summer 2023 - Summer 2025
Building Move-In: Target start of Fall Quarter 2025

Delivery Method:

Collaborative-Design-Build

FPCP Project Manager:

Carla Brown
John Sandman

Client:

Library Services
Academic Innovations and Programs

Architect:

Miller Hull Partnership

Contractor:

Hensel Phelps

Leadership in Energy and Environment Design or (LEED): Targeting LEED Silver Certification


For more information, click here.

Important Links

For questions regarding library renovations:
Please reach out to Facilities Management and Development Help Center at facilities-cbs@calpoly.edu.

For updates on Kennedy Library Services and Programs, click here.

For the latest updates and information, subscribe to our monthly newsletter.

For Frequently Asked Questions, click here.
Got any questions or comments? Please fill out our Feedback Form!