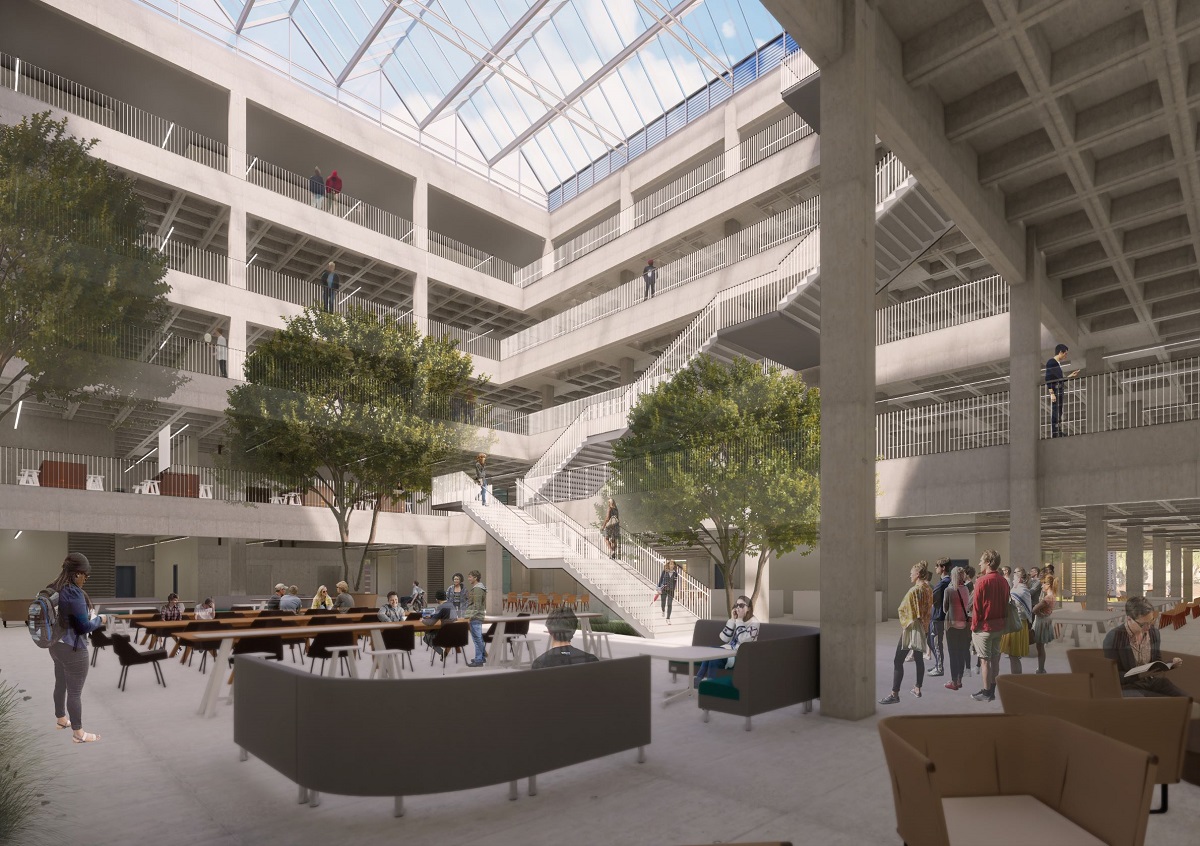 Kennedy Library Renovation
This project will update the design of the library with increased usable space that will better accommodate the changing needs of the campus community into the future.
The updated layout will improve the university's academic capacity and technology with new classrooms and study spaces.
This renovation will improve the building's mechanical systems and allow for more efficient building operations while improving comfort.
A design objective is maximizing the use of the atrium and other spaces that are currently used as building support spaces.
This project will maintain the special collections and general collections spaces to the maximum extent possible.