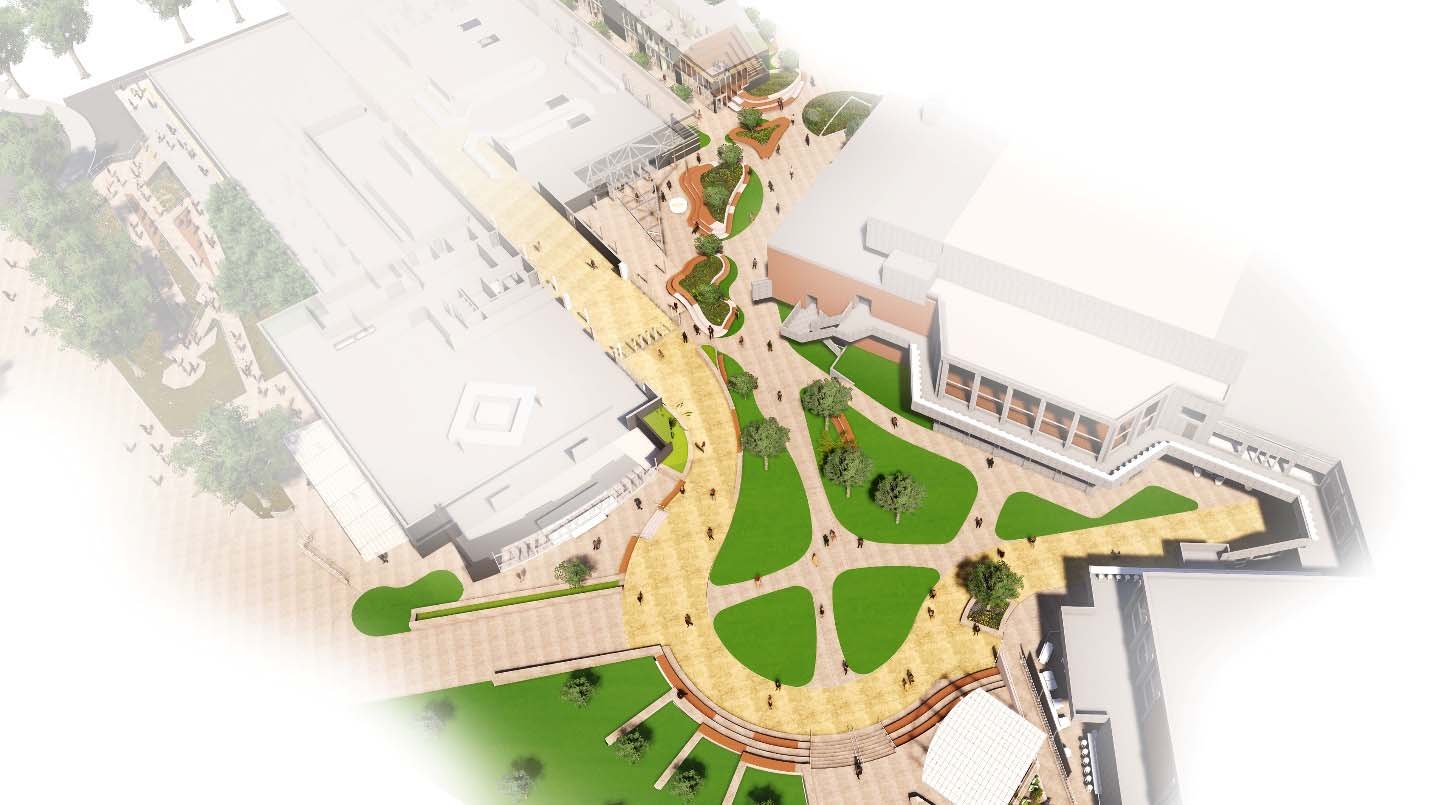 University Union Neighborhood
This project will renovate the Julian A. McPhee University Union (Building 65), the Dining Complex (Building 19), and the University Union Plaza.
A major focus of this project is transforming the existing buildings and spaces in this area into a cohesive University Union Neighborhood.
This project seeks to create a diverse downtown atmosphere that allows opportunity for more student-life programming and offers more amenities on campus as student enrollment grows.
Through this project, the Dining Complex's mechanical systems will be upgraded and the building's layout will be redesigned to better accommodate the changing trends in dining and culinary offerings.
Starting in summer 2019, Associated Students, Inc. (ASI) in collaboration with Cal Poly Corporation will be updating The Alley and Mustang Station Patio to provide more comfortable and vibrant outdoor space for students to lounge, study, and dine. Improvements include lighting, heating for year-round usage, fireplace, outdoor TVs, and additional seating areas and furniture.
ASI will begin renovation of the University Union second floor in Summer 2020. Renovated spaces include the Chumash Auditorium, Chandler Lounge, and the TV lounge areas. Upgraded amenities for furniture and seating areas, lighting and sound capabilities, and improvements to the Chumash Auditorium stage and structure are planned. As project planning progresses, expansion of amenities is anticipated to maximize the opportunities for student space throughout the building.
For more information on ASI projects please visit their project news page http://www.asi.calpoly.edu/projects